Gallery
Jukebox Journey
A Tribute to 50's/60's Music
Media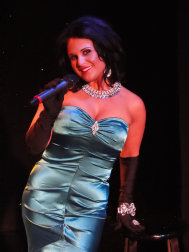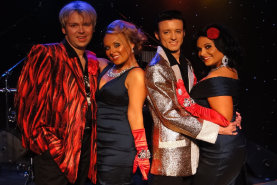 JUKEBOX JOURNEY is a celebration of the music of the 50ís and 60ís. Itís a musical journey back to the days of Bee Hives and Pompadours, Drive-Ins and Sock Hops, Poodle Skirts and Saddle Shoes, Transistor Radios and 45ís. Youíll know all the words as you sing along to the sounds of Buddy Holly, Little Richard, Brenda Lee, Chuck Berry, Connie Francis, Jerry Lee Lewis, the Girl Groups and of course the King of Rock Ďní Roll, Elvis Presley and more...
AS SEEN IN BRANSON, MO
The full production show features a cast of talented singers and dancers backed up by the Greased Lightning Band.
ROCK 'N' ROLL IS HERE TO STAY!